Stunning apartments, private dining rooms, multiple floors of coworking spaces, lounges, private gymnasium and roof terraces with views of Manchester and the Pennines.
Living at Vita Living Circle Square
A new kind of home office and a safe place to socialise
Circle Square Apartments by Vita Living is better equipped than most offices. It's the ideal environment for those looking for a work-from-home day, free from distractions. There's even complimentary tea and coffee, 24-hours a day. With our on-site gym within the North tower, you can get the perfect work/life balance.
We always have someone on-hand to help you, 24-hours a day, with our concierge service at Circle Square Apartments. There is also 24/7 security throughout the Circle Square neighbourhood, so you have complete peace of mind. All doors have contactless entry and can be accessed by your phone, so there's no need to worry about taking keys with you when you're out and about. You also have the convenience of the brand-new Circle Square car park, where we receive discounted rates*, right next door.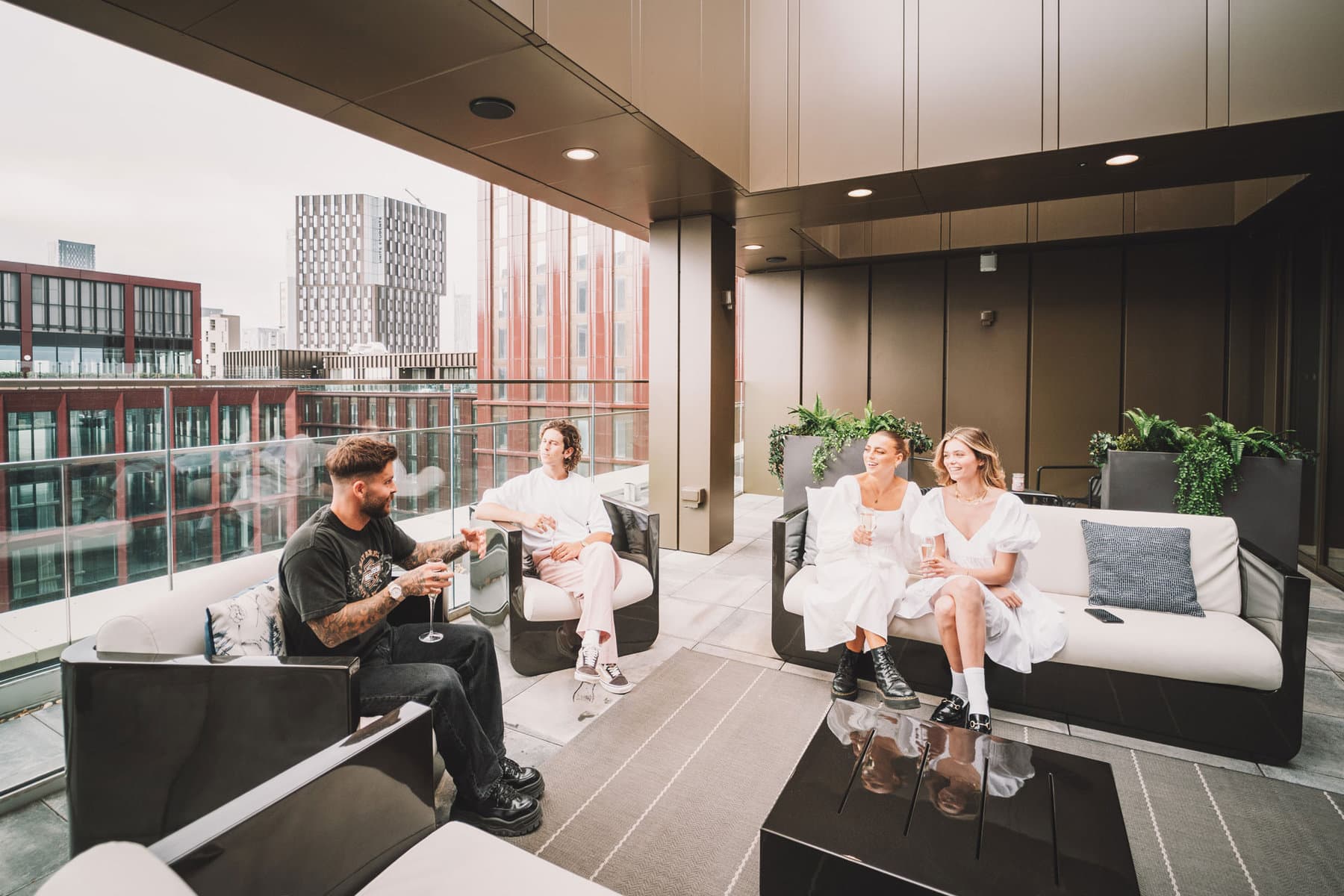 Our incredible six rooftop terraces are available exclusively for residents to use and are located on the 15th floor across both buildings. Whether it's a spot of sunbathing, looking up at the night sky, a picnic with the family or attending one of our roof top parties, the large, furnished terraces provide the ultimate urban oasis, with incredible views of the city centre and beyond.
The Culinary private dining
This private dining room seats sixteen and has a large island with double hobs to allow for cookery classes or a larger party of friends and family. The Culinary features exposed brick walls, wrought iron metals combined with rich timbers and large farm house sliding chalk boards. This stylish space also features panoramic views over Manchester's newest green space, Symphony Park.
The Wordsmith private dining
Seating eight people around a large central dining table surrounded by plush velvet fabrics, rich marbles and opal glass, the Wordsmith is our most traditional room. Full height bookshelves and wall panelling bring character and elegance to this dining space. The Wordsmith has views over Nobel Way and access to a private WC so is fully self-contained, perfect for intimate dinner dates or nights with friends.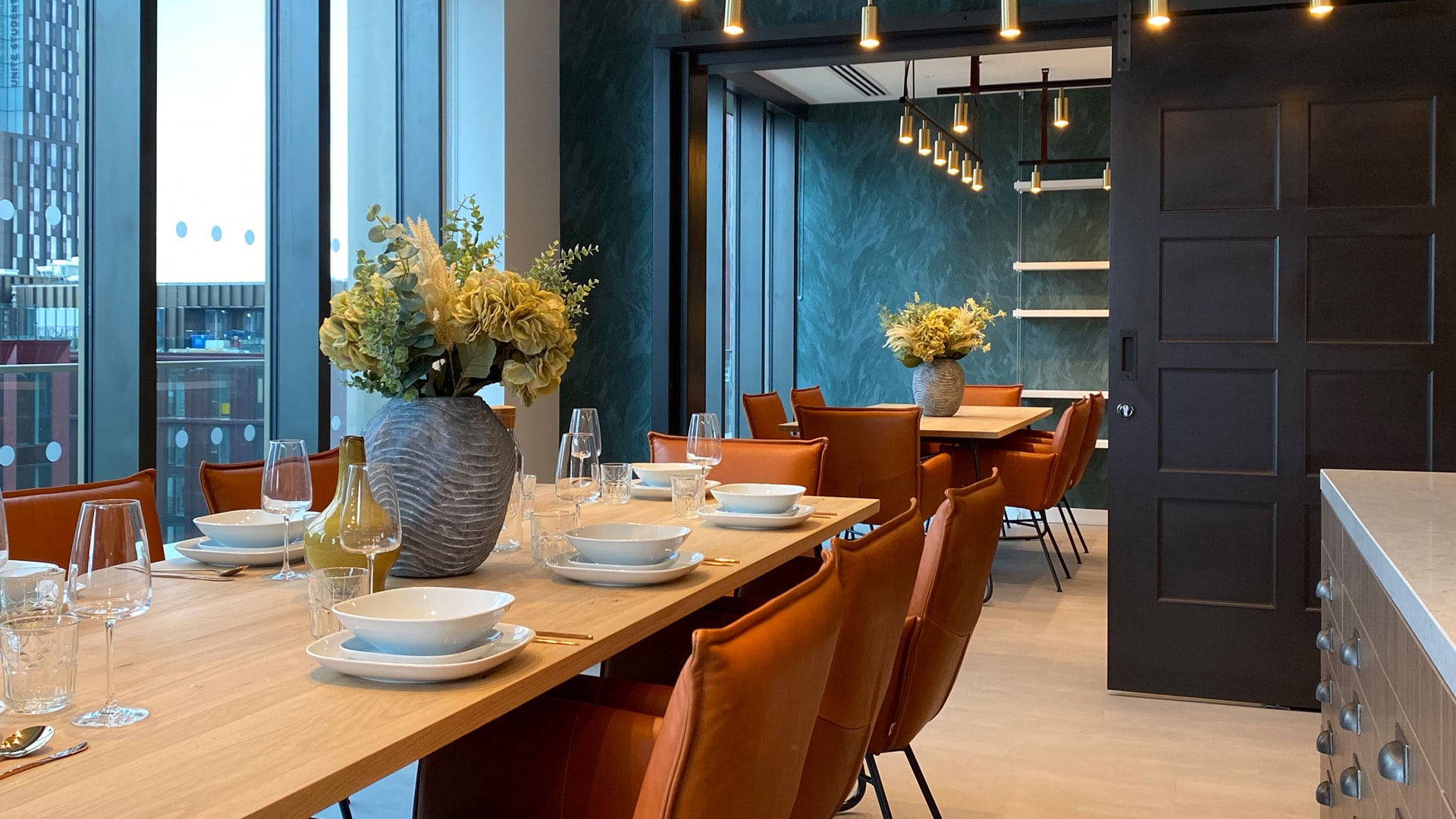 The Scientist private dining
Located on the 15th floor, The Scientist can be split into two private dining rooms seating eight people each or the central divider can be opened up to seat a party of sixteen. Inspired by the old apothecary shops, both of our Scientist rooms feature a large moveable apothecary cabinet island unit in rich walnut. With views looking over the green and to the West of Manchester, it's one of the favourites.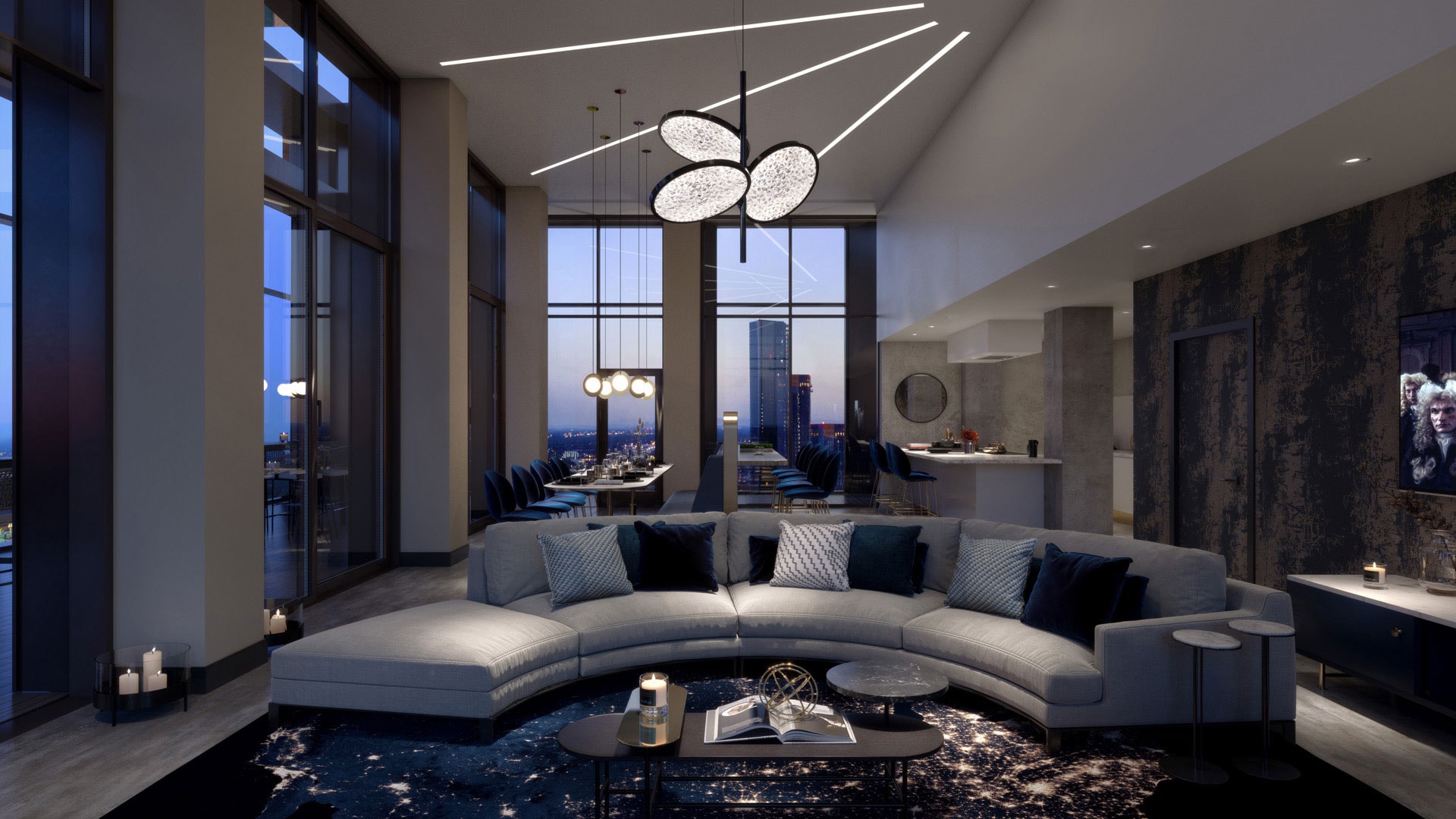 The Astronomer private dining / lounge
Located on the 35th floor of Vita Living North, the Astronomer can seat ten Dining, four at the bar , four around the kitchen island and six people in the lounge. The Astronomer has showstopping 300 degree views of Manchester from the private terrace and wine Fridges and double hobs allow for external caterers. The Astronomer makes subtle references to the solar system with dark blue and brass tones and is by far, our most impressive space.
The gym at Vita Living offers state-of-the-art Matrix equipment and plenty of space for you to get the ultimate full body workout. Featuring a separate studio for PT sessions, alone workouts or Yoga and Pilates, the space it yours to enjoy. We'll even put on complimentary classes for you to try something new. Open 24-hours a day and located in our newest North Tower, everything you need for a complete work life balance is right on your doorstep.
Vita Living Manchester Social
Follow the journey
on Instagram