Contemporary apartments and unreal amenities, all neighboured by leafy-green space in the form of the brand-new Symphony Park. Artisan shops, independent bars and restaurants surround Circle Square and make it a true urban oasis for everyone to enjoy. This is the new way to do city centre living. This is Circle Square Apartments.
An extraordinary
place to call home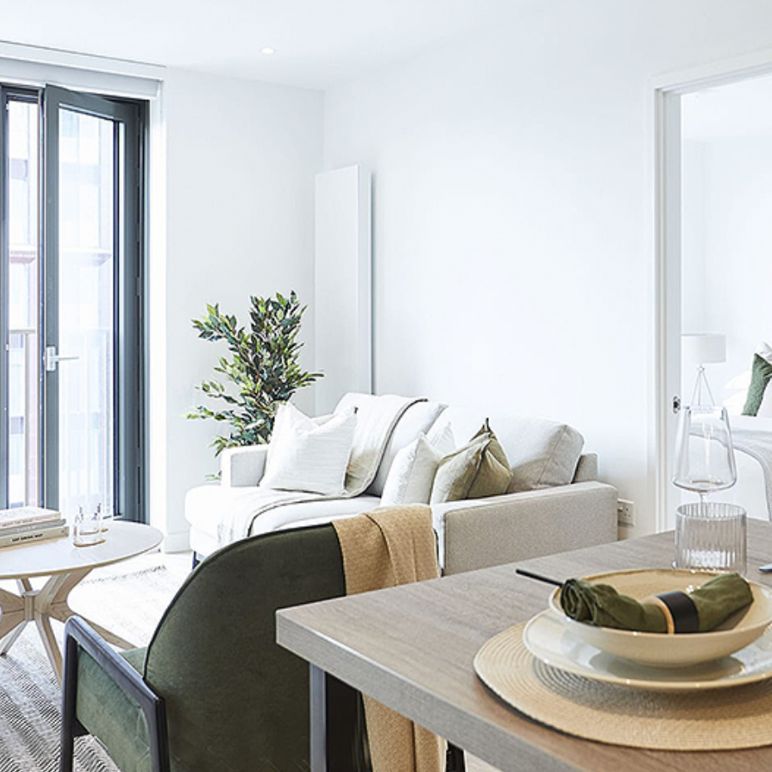 How luxury living should feel
Unrivalled design, space, and amenities
Close to it all, with everything you could possibly need, these city-centre apartments are designed for more. Live more, with stunning open plan apartments. Choose your style with our range of furniture packs and enjoy en-suite rooms as standard. Work more, in our co-working spaces set across six floors, with complimentary tea and coffee, always. Play more, with unrivalled social spaces. Want to book a dining room to entertain? Absolutely. Cocktails on the roof terraces? See you there. With no hidden charges, the spaces are yours to enjoy.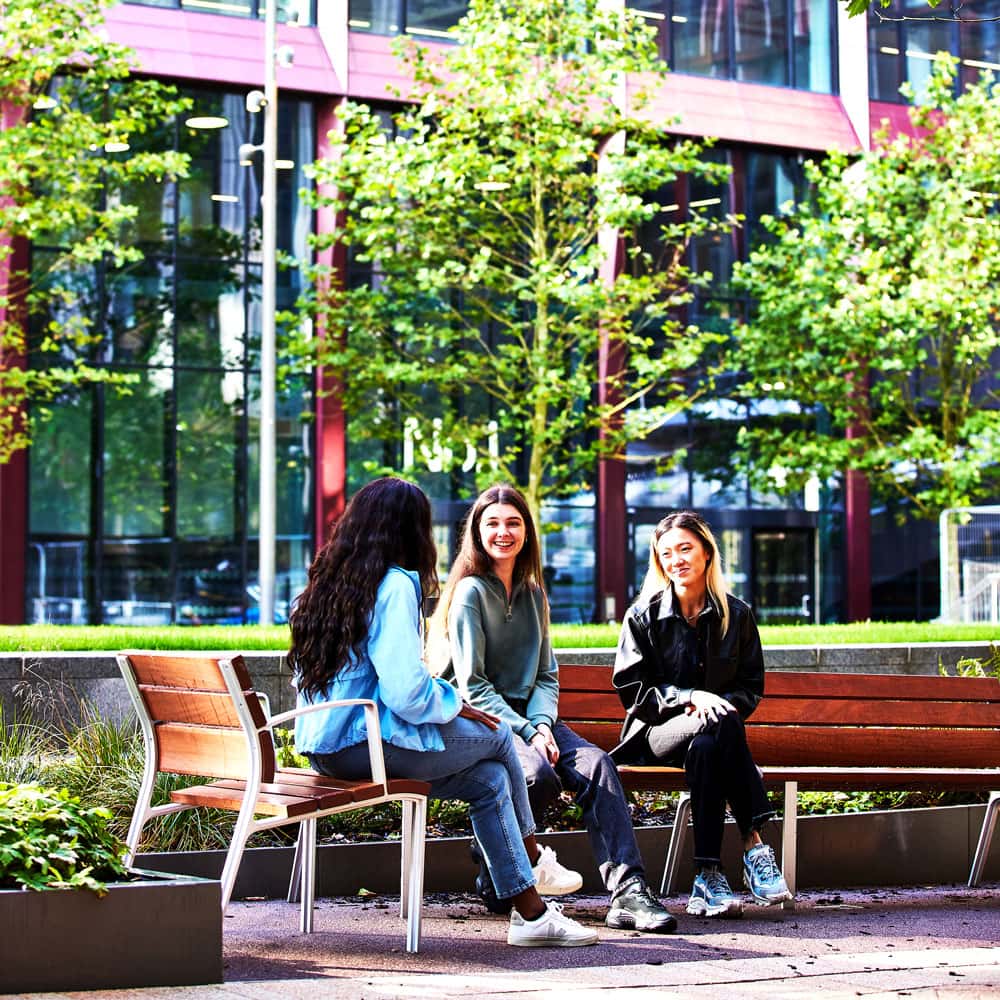 A unique place to live in the city
Village atmosphere in the heart of the city
Circle Square Apartments is when you combine the best amenities in the city, with one of the newest green spaces in Manchester. With Symphony Park right on your doorstep, it offers the ultimate village vibe. Surrounded by independent shops, cafes, restaurants and bars, there is something for everyone to enjoy, even your four-legged friends are welcome at no extra charge. The apartments are also situatuated on the same road as the iconic Refuge bar & restaurant, The Edwardian 5* hotel and The Palace Theatre. Ready to move in yet?
The Culinary
Private Dining Room with a view of Symphony Park
Mezzanine Level
Complimentary tea and coffee, daily
The Scientist
Private dining rooms with roof terrace
The Wordsmith
Private Dining Room with intimate feel
Coworking Space
Located on 15th floor in both buildings
Relax, dine, socialise, work and so much more
Amenities designed for todays way of living
At Circle Square Apartments, there is plenty of amenity space to use as an extension of your private apartment.
Choose from five Private Dining Rooms, each with their own theme. The Culinary overlooks Symphony Park and seats up to sixteen guests on a long dining table and high-top stool bar. The Wordsmith is our most 'traditional' dining room, seating eight around a central dining table surrounded by plush velvet, marble surfaces and opal glass. The Scientist dining rooms are always popular due to the 15th floor views and terrace access. Last but not least is our newest Private Dining Room, The Astronomer. Situated in our North Tower, impress your mates with 300-degree views of the city, from 35 storeys high.
Other bookable spaces include the conferences rooms located on the 15th floor of North Tower. These are in addition to the other floors of coworking space. Fancy working or relaxing outside? Other than Symphony Park, there are five roof terraces to enjoy, whenever you like.
Health and fitness your thing? The brand-new, 24-hour gym is full of Matrix equipment for you to get the ultimate full body workout in. There's even a separate studio space for any yoga and pilates enthusiasts.
City centre living, your way
The perks of Circle Square Apartments designed by Vita Living
Vita Living offers six entire floors of communal spaces for you to enjoy across the two towers, whatever the occasion. From Saturday morning coffee with friends to a chilled coworking environment, or even dinner with a view. Designed to offer more, the toughest decision you'll have to make when living here, is how to use the spaces. Everything else is easy.
Your furry friends are also welcome, with no additional costs incurred. There aren't many apartments with a brand-new park on the doorstep, it's the perfect location to enjoy with your pet.
All residents have access to all of the bookable rooms across both buildings, at no extra charge, even your Wi-Fi is included in your rent here. Our 24-hour commercial grade gym offering the finest health and fitness facilities, is all under one roof in our North building and again, is completely free for residents to use, at any time of day.
Parking is available at the brand-new Circle Square car park only 2-minutes walk away. Pricing available on application.
Vita Living Manchester Social
Follow the journey
on Instagram